Crazygamer LTD is an independent and rapidly growing office based gaming company in Wigan.
Our ethos is to provide the very best service possible at the best possible prices. We dispatch items ordered before 4pm the very same day on weekdays using royal mail 24 hour post for a safe and speedy delivery - with the exception of the computing section which is dispatched within 1 working day of your order being placed and will come via DPD direct from our suppliers warehouse!
The Crazygamer Ltd brand is currently also pleased to introduce our collaborative project called "Best Wrong Answer" a quick witted card game for hours of entertainment!
Brought to you by cgboardgames which is a collaboration between two friends, one of which is the crazygamer himself!
To make the game a reality we need to sell a minimum of just 500 copies to have the game mass produced!
Sign up to our kickstarter to pledge to preorder, we will launch the campaign for this when the follower count seems ready to reach our target.
Click the image to be notified on launch!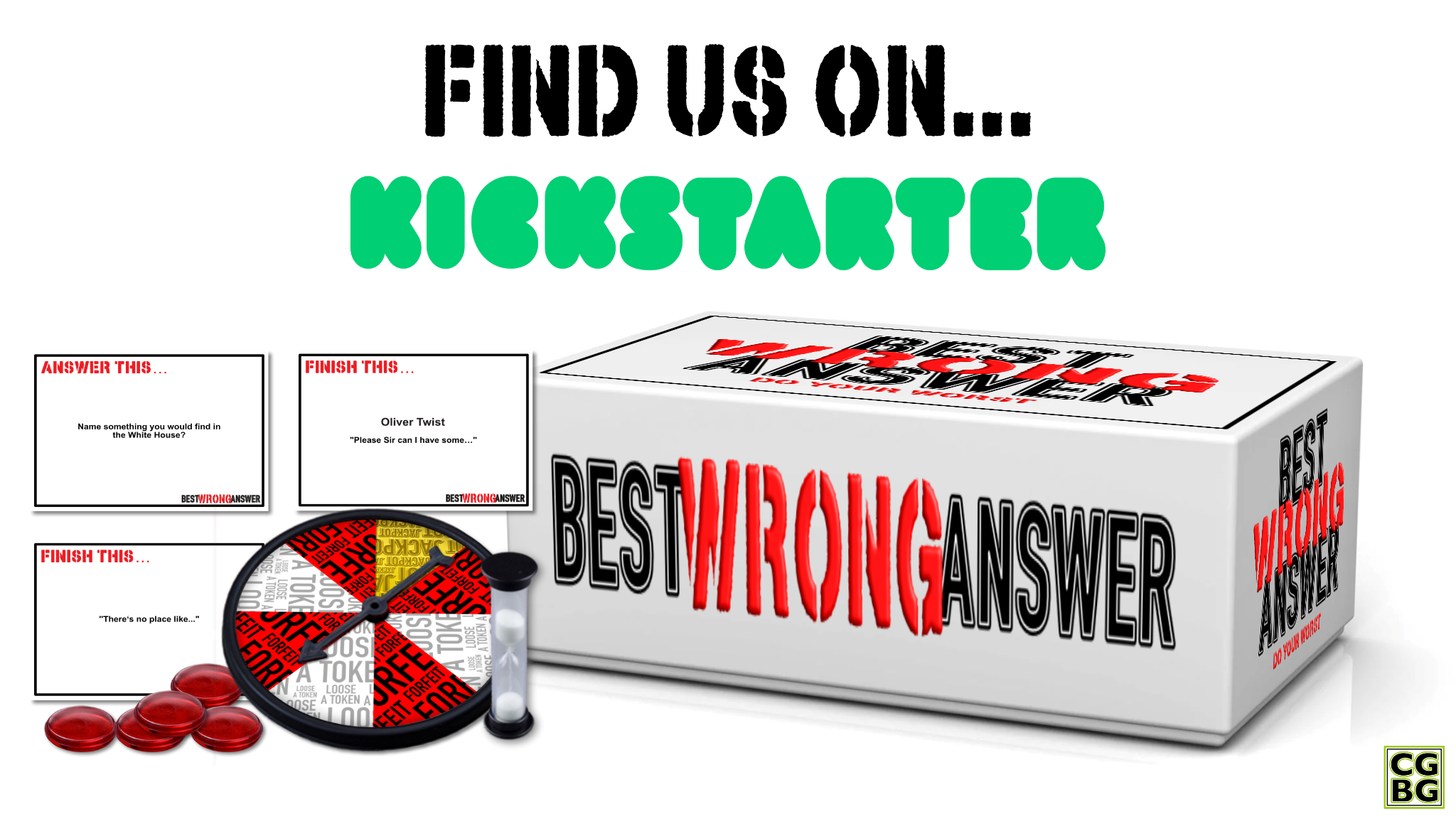 you can also read more about the game at www.bestwronganswer.co.uk