Crazygamer LTD is an independent and rapidly growing office based gaming company in Wigan.
Our ethos is to provide the very best service possible at the best possible prices. We dispatch items ordered before 4pm the very same day weekdays using royal mail 24 hour post for a safe and speedy delivery - with the exception of the computing section which is dispatched within 1 working day of your order being placed and will come via DPD direct from our suppliers warehouse!
Through hard work and determination we ran a store in Ashton in Makerfield for just over 4 years. Some may remember the 2014 release of the Playstation 4 and Xbox one?? We certainly do...
Our stock at that time was mainly pre-owned video games and consoles, what seemed to be an overnight event seen our stock had lost roughly half it's value and we sadly could not continue to trade within a few months of release of the next gen of consoles our store was locked up after a final shift in the shop. We also disabled our website and that was the end, or was it??
Fast forward a good few years and we rise like a phoenix from the ashes!
Our beloved rotating eyeballed crazygamer logo is once again back online! Where it belongs, since the 11th of November 2020!
Our goals for 2023 are to get store ready and hopefully return to the high street in time for christmas.
We also have some great projects coming up like "most" game stores... click the image to find out more!!
Crazyfest! The goal is simple, to build the guest list whilst we run a series of smaller events with the final goal of clicking launch on the project to start up the pre-sales for a new heavy rock and metal festival in Wigan! We already have 2 potential locations for the main event and an announcement due soon for our first of the smaller capacity events.
The Crazygamer Ltd brand is currently also pleased to introduce our collaborative project called "Best Wrong Answer" a quick witted card game for hours of entertainment!
Brought to you by cgboardgames which is a collaboration between two friends, one of which is the crazygamer himself!
To make the game a reality we need to sell a minimum of just 500 copies to have the game mass produced!
Sign up to our kickstarter to pledge to preorder, we will launch the campaign for this when the follower count seems ready to reach our target.
Click the image to be notified on launch!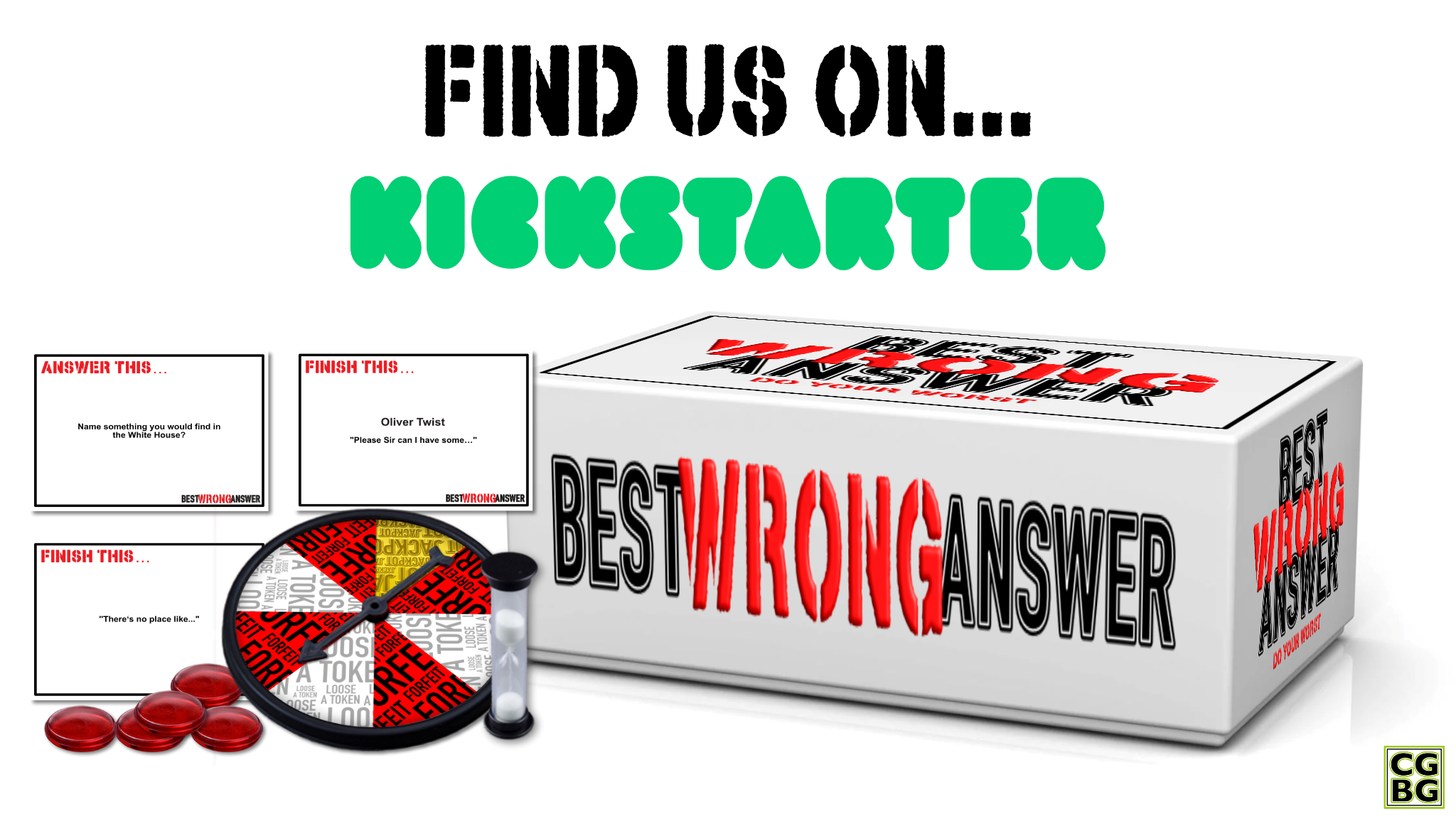 you can also read more about the game at www.bestwronganswer.co.uk and the link to the kickstarter can be found there also!